Best Email Hosting for Small Business UK: Why It is Worth Finding
43% of businesses consider email marketing one of the best ways to market their products and services. That is why finding professional email hosting services is paramount for any modern business. So would you please read this article if you want to figure out your best email hosting for small business UK? We will mention four of them.
This post from The Email Shop will briefly explain x scalable hosting solutions. These solutions let you send as many emails to your customers as you want. You do not have to worry about getting blocked or landing in the spam folder.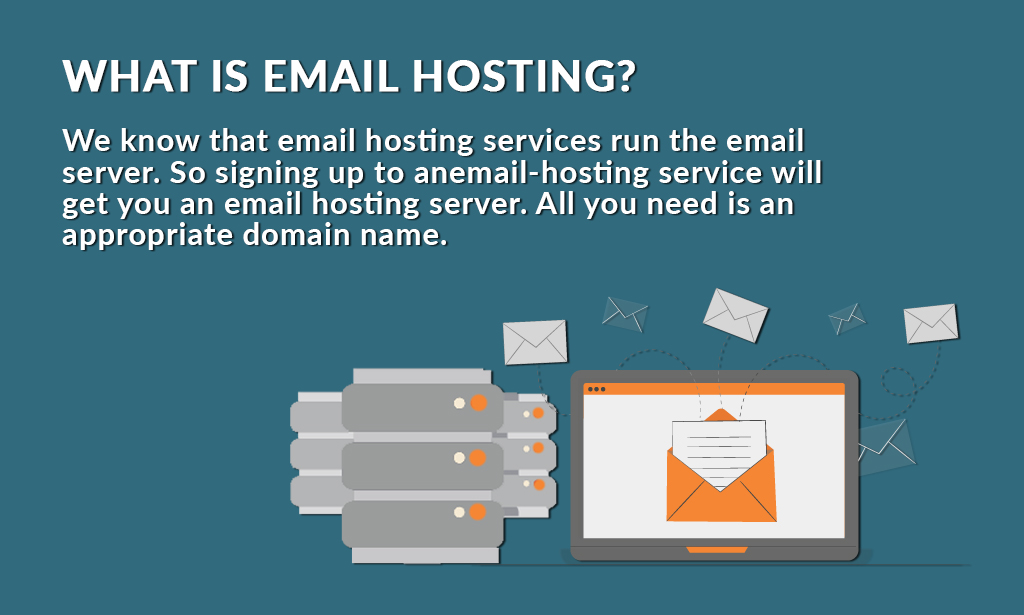 We are here to facilitate you pick email hosting solutions for small business, the basics of email hosting. Moreover, we will discuss why it is practical to host the email on a separate server. So please read this post before falling for the trap of any cheap email hosting.
What is Email Hosting?
We know that email hosting services run the email server. So signing up to an email-hosting service will get you an email hosting server. All you need is an appropriate domain name.
With an email hosting server, you can manage, send, and maintain your email accounts. Many large e-commerce stores have in-house email servers to ensure that the emails reach the recipients on time.
However, small business email hosting is a different story. These businesses have to use email hosting solutions.
These days, many websites hosting services provide email hosting servers as an add-on with their regular services such as shared, dedicated, and cloud hosting. So it may not be challenging to find them. Just type the best email and web hosting for small business UK, or email hosting UK on Google.
Types of Email Hosting for Small Business
There are three basic types.
Shared Web Hosting with Email Service
As the name implies, it is available with a shared hosting service. However, the email server limitation will not let you use it for sending or receiving bulk emails.
Third-Party Email Hosting
It is the choice of many digital businesses because of their scalability. They are easy-to-use email servers that come with excellent support. But do not forget that you will have to pay for hosting email service separately. As a result, the cost will be more than what you will be paying if you get shared web hosting with an email service.
Self-Hosted Email Servers
Self-hosted email servers are robust and complex email servers. In addition, self-hosted email servers require technical expertise on the part of the team operating these servers.
Why Do You Need Best Email Hosting for Small Business UK
Hosting email and web files of business on different servers is what most experts recommend. So let's check out the factors that validate this need to host email on the other server.
The wisdom behind this is in case of a server crash; you can successfully tackle at least one of those departments. The technical perspective is that web hosting and email have different resource requirements. When they are on the same server, competition arises over the resources. That drags the performance down.
Finally, it is time to identify the best email hosting service for small business.
The Best Email Hosting for Small Business UK
So finally, we are going to talk about the best email hosting for small business 2021.
Cloudways Rackspace Email Hosting
For small businesses, Rackspace offers a business-class email hosting service. If you need a reliable email server to handle your email campaigns, this is the best option.
The best plus is that you can use it as an add-on with your Cloudways managed hosting service. You also get email filtering options to keep your inbox spam and junk-free. Rackspace guarantees not selling the user data. 25 GB email storage comes with all Rackspace plans. The starting cost of the basic plan is $2.99 per user per month.
G Suite Gmail
The working mechanism of Gmail is familiar for all of us. Now imagine the advanced, more feature-rich, and more sophisticated version of Gmail. G Suite is a set of Google cloud-based applications that simplify many of your tasks for you.
With more than a  billion active users, it is one of the most popular email services. Enhance your productivity without paying extra with the help of multiple third-party applications on G Suite.
If you are looking for the best free email hosting, Gmail should be your pick.
However, you have to pay a nominal fee for that. The basic version costs $6 per user per month. And the one for the enterprise version is $25 per user per month.
Every user gets 30GB of storage space shared across Google apps, including Gmail, Drive, Photos, and Docs. In addition, storage space of 1 TB is provided to enterprise users.
Zoho Mail
Zoho is the best alternative to G Suite and Microsoft Office 365 business email. However, the features are almost the same. For example, hosted emails, office suite, and other tools for work.
Zoho offers both premium and free versions.
Free Version
You get the basic features such as a web-based client to send and receive emails. However, you can neither set up a business account nor can you get a custom domain service.
Paid Version
Go pro to set up a custom domain name for your emails. Moreover,  it supports POP/IMAP/email forwarding service. Finally, check your email using a third-party app efficiently.
Zoho Mail is an affordable option for new businesses. The basic plan starts with a $12 per year price tag, with 5GB email storage.
The higher plans offer 30GB storage per user and features like Zoho Docs cloud storage and Zoho Office Suite.
Office 365 Outlook
Office 365 is the best option if you are a Microsoft user. Office 365 comes with all necessary tools, including Outlook, Word, Excel, and PowerPoint.
Office 365 Business Premium is available for your email hosting account with a custom domain name. It also offers 50 GB of storage space.
No doubt, it is one of the best email hosting services for businesses.
Yandex Mail, Mailgun, and SendGrid are other good names in the list of the best email hosting for small business uk.
The Ball in Your Court
Choosing the best email hosting for small business uk is challenging when you do not know where to start searching. We hope that this post from The Email Shop helps you out with the venture. Feel free to get in touch if you have any queries.