Best Minecraft Server Hosting UK: What are the Ideal Features
Minecraft is one of the most played games in the world. As of 2020, there are 126 million active users monthly. With this gigantic volume of players, people trying to find the best minecraft server hosting UK, should not be a surprise. Die-hard fans just can't wait to find cheap minecraft server hosting.
This post from The Email Shop will elaborate on the following key points:
Why Should You Set Up a Minecraft Server
What are the Minimum Minecraft Server Hosting Requirements
What to Look for in the Best Minecraft Server Hosting
How much does it cost to run a Minecraft server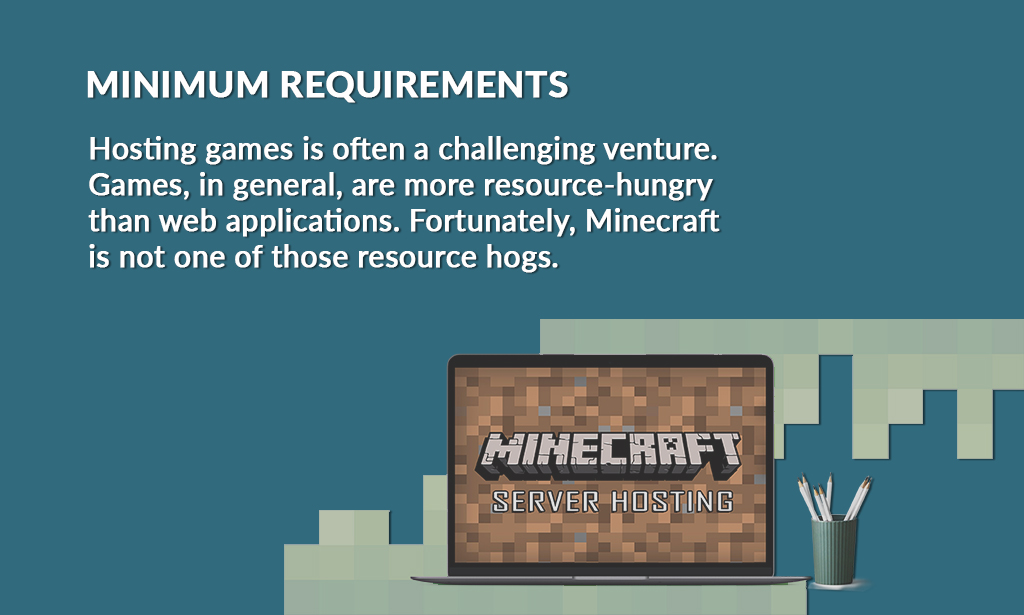 Why Set Up a Minecraft Server
Minecraft is not just a game, but a great way to strengthen your beloved ones. Very few other games can attain the same level of versatility. This versatility extends to the next level when you host online. You can create worlds and build with others.
You can easily find many services that offer private servers. However, you can also open it for strangers if you want to. Players anywhere in the world can join your virtual environment.
However, the number cannot exceed ten with normal plans. You can get this with VPS hosting space.
But what does it take to get dedicated minecraft hosting servers?
Minimum Requirements for Minecraft Server Hosting
Hosting games is often a challenging venture. Games, in general, are more resource-hungry than web applications. Fortunately, Minecraft is not one of those resource hogs.
It is easy to host the game on web servers that meet some primary specifications. We are mentioning the basic version of Minecraft here.
For the plain villa, very basic version, here are the requirements.
2 GB RAM and 2 CPU Core are the recommended requirements.
1 GB RAM and 1 CPU Core are the minimum requirements.
Storage space requirements are not a big deal in this scenario.
If you are too serious about the ventures, you must be interested in hosting setups that even allow 50 players. You may also like to consider using custom mods. That would further escalate the requirements. Try to find the best modded minecraft server hosting that offers at least 3GB of RAM.
Features to look for in The Best Minecraft Server Hosting UK
You must know how to pick the one that suits your needs. Just like typical web hosting, there are some key factors you should consider before making your mind.
Due diligence is very important. Do not blindly trust the catchy titles like the best uk minecraft server hosting, minecraft server hosting low cost, or best minecraft server hosting uk.
Appropriate Server Location
To avoid the lag, the location has to be near where the players reside. However, when there are players from all over the world, there is nothing you can do. But remember to apply this when you are hosting players in a specific geography. The server has to be the one that is closest to your area.
Good Connection Parameters
Providing players with seamless and uninterrupted gaming, the servers must have high latency and good uptime. So choose the Minecraft hosting provider that comes with more than sufficient processor and RAM.
The high-performance servers can accommodate more players without the game lagging.
Instant & Easy Set-Up
Setting up the server yourself is the last thing you need to worry about. For that technical knowledge to get the server up and run it smoothly. Hosting companies have to worry about that. You can straight dive into hosting the game. Choose the Minecraft hosting which is the most simple to set up.
That Allows The Most Player
This should go without saying. The very basic purpose of minecraft hosting is to play it in groups. Opt for the one that at least lets you in with 10 people.
Mods Included & Allowed
Minecraft mods change the interface and offer many additional tools that help players explore new horizons. As they have an imperative role in enhancing the user experience of Minecraft, do not forget to ensure that game server hosting providers have the best Minecraft mods installed. At least, it should allow you to add the ones you like without any restriction.
The Contract Length
Paying for multiple months up front could be the requirement of some companies. If you do not prefer that, try to find the ones that offer a monthly subscription payment. It would be good for your cash flow.
Fine Security
DDoS is the most common type of attack. It is the abbreviation for Distributed Denial of Service. The server crashes because of multiple parties trying to connect. A good minecraft hosting company has efficient mechanisms to handle it and not disturb your gaming experience.
Best Minecraft Server Hosting UK: How Much Does it Cost
Minecraft servers are not very easy to understand. Finding the cheapest minecraft server hosting could be quite difficult. Multiple factors play their part in making up the cost. Here are a few of them,
Your Version of Minecraft
The cost of running a server heavily depends on which version of the game you want to host. The two basic editions bedrock and java can not run on the same server, because one is for PC and the other is for mobile.
Server Hosting
Take some time to evaluate the pros and cons before making a decision. You may choose to pay on an annual, quarter, or monthly basis. The price will depend on quality and specifications.
Self-hosting
It is one of the cheapest methods. It allows you to run a server on your personal computer, using your own wifi.
A server of up to 20 players may cost you as little as $2.50/month. However, some plans come with 8GB RAM and 8vCPU hardware and cost you $29.95 per month for a 4-year plan. The number of players allowed is unlimited.
Some hosting servers may also offer you a free trial.
Putting It All Together
We hope that this post helped you understand why it takes time to find the best minecraft server hosting uk. The issue is sensitive enough to instantly purchase from the first vendor you get in contact with.
We provide cutting-edge gaming servers at The Email Shop. Feel free to drop a message for your order or query.