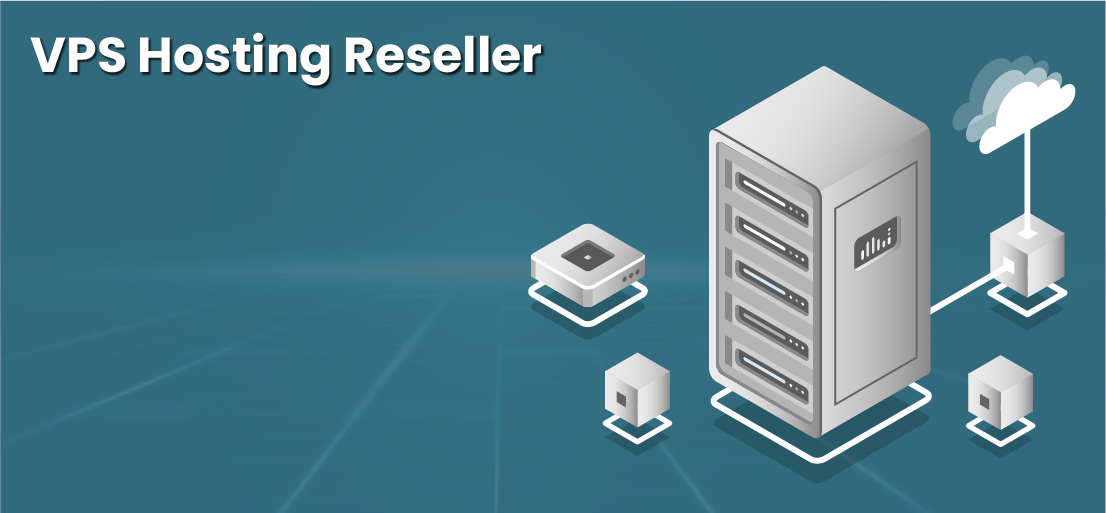 23 Feb

VPS hosting reseller Difference | What Do I Need
What is VPS hosting reseller, its procedure and its benefits?
VPS hosting reseller is the best way to start the business of web hosting. In VPS reseller hosting, you buy VPS hosting from a Web hosting provider and then sell it to others with your own name. This type of hosting is very beneficial and easy to handle. The email shop has multiple hosting plans for you so that you can host your site easily.
What is a VPS hosting reseller?
When you buy a VPS hosting from a hosting provider and sell it, other customers will call it the VPS hosting reseller account. You might be thinking about what VPS is.
The VPS stands for Virtual Private Hosting network. In VPS, a server is used by multiple users, but each user has its own limited resources. The VPS hosting makes your site scalable, efficient, and reliable. The main advantage of using VPS is that your data will not be affected by other user's data. It is efficient as you will not have to buy the whole server.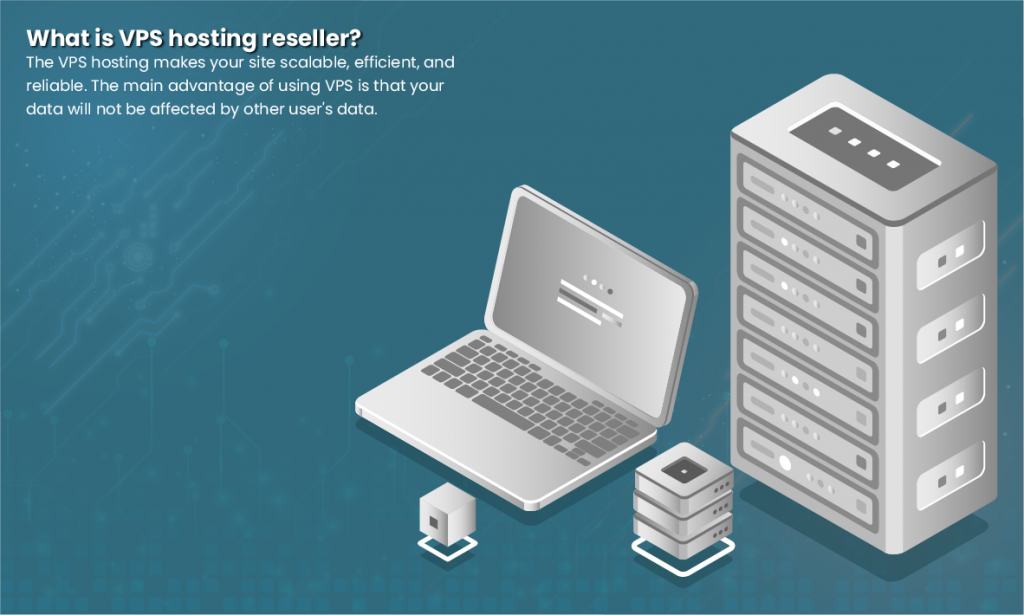 Through VPS reseller, you will be able to make your own name in the organization. When you use your organization name in reselling hosting, this type of hosting is named white label VPS reseller hosting. Reselling hosting does not require a high-level knowledge of technology. In VPS reselling hosting, you have to provide your users with more features for handling the site efficiently.
Pros and cons of VPS hosting reseller:
This VPS hosting has a lot of advantages and, like many hosting, also have some drawbacks. Some of these are discussed below:
Pros:
When a customer opted the VPS reselling hosting, he is provided with all the features pre-installed. He does have to go through the various procedure to know what his requirements are. The reseller usually knows what is demanded in the VPS hosting. They have installed multiple things so that customer can easily enjoy hosting the site. Moreover, he does not have to look for a hosting provider that can fulfil its hosting requirement. Resellers know these requirements and have pre-installed features that VPS hosting require.
Reselling will be a very beneficial source of income. You have to invest in buying the VPS hosting, but you can sell it on monthly plans or for a year after that. This way, you will get a monthly profit, and your cost will be recovered.
You do not have to maintain your servers. All the responsibility of maintenance of the servers is on the original hosting provider. This way, your hassle of maintenance is gone. Moreover, maintenance also requires a high knowledge of technology and usually done by the professional IT operators
You will get very reliable customer support from the original hosting provider. They will guide you about many things and make sure that your servers are running. They help you in the customer interaction, offers expertise in the business, fixing the problems in the servers etc. Before you buy the VPS hosting, you should check the reviews of the customer support. If they have good customer support, then you will get a lot of benefit from it.
The fastest reseller hosting provider makes sure that their customer feels easy while hosting the site. They provide them with a control panel that is easier to use than the standard hosting panel. Moreover, they provide them with SSL certificates.
In reselling hosting, you are allowed to use your organization name when you are reselling it. The customers do not know that they are buying a reselling hosting. This way, you develop the name of your organization in the hosting.  This way, hosting reseller business will be very efficient for your organization.
Reseller hosting does not require a lot of knowledge of technology. Most of the things are handled by the original providers. You only have to focus on your business empowerment. Since most of your focus is on the business, the chances of getting exponential growth in the business are pretty much high.
Managing traffic on the site becomes easy as you can run a different part of your website on the different URLs and servers. This way, you bypass the cost of buying another hosting service.
Cons:
One of the notable drawbacks in reselling hosting is that you are dependent on your original hosting provider. If the servers go down or your site is not responding due to some technical faults, then you can do nothing instead of telling the providers. This seems risk as your organization depends upon the hosting provider services. So, before you choose to host a provider, make sure that they have efficient management systems for their network infrastructure.
If you wanted to shift your data for some reasons, you have to do a lot of work. Because you also have to shift your customer's data.
To respond to the customer's query, you have to give a lot of time to the servers.
How reselling VPS is done:
The VPS hosting provider will give you the servers of VPS. The reseller hosting provider installs managed software in the servers. The VPS reseller WHMCS is software that they use to make efficient bills for their clients. The WHMCS is designed to profit from the servers and make sure that the price remains reasonable.
Conclusion:
VPS hosting reseller makes hosting very easy and profitable for you. It can be used as a first step if you are willing to do web hosting as a business.  You do not have to manage your servers. All you have to do is deal with the customers and solve their problems. The customers are provided with pre-installed software that helped them in managing the site efficiently. The resellers are very dependent on their original hosting provider. Sifting data in reselling hosting is very complex and time-consuming. The email shop has efficient and multiple plans for VPS hosting reseller.