Best UK Email Hosting Service: Should You Host Web & Email on the Same Server?
Is the best UK Email Hosting Service necessarily the one that provides the best web hosting service? This post from The Email Shop intends to explore the answer to this question.
An email is a crucial tool of any modern business. Strong customer relationships and smooth purchasing processes require optimum communication. To ensure that, we need nothing but reliable and steadfast email hosting.
Many web hosting companies let you host your website and email on the same server. For example, enter 'professional email hosting UK' on Google, and you will find many of them. That made sense some years ago. But today, separate servers for web and email make much more sense.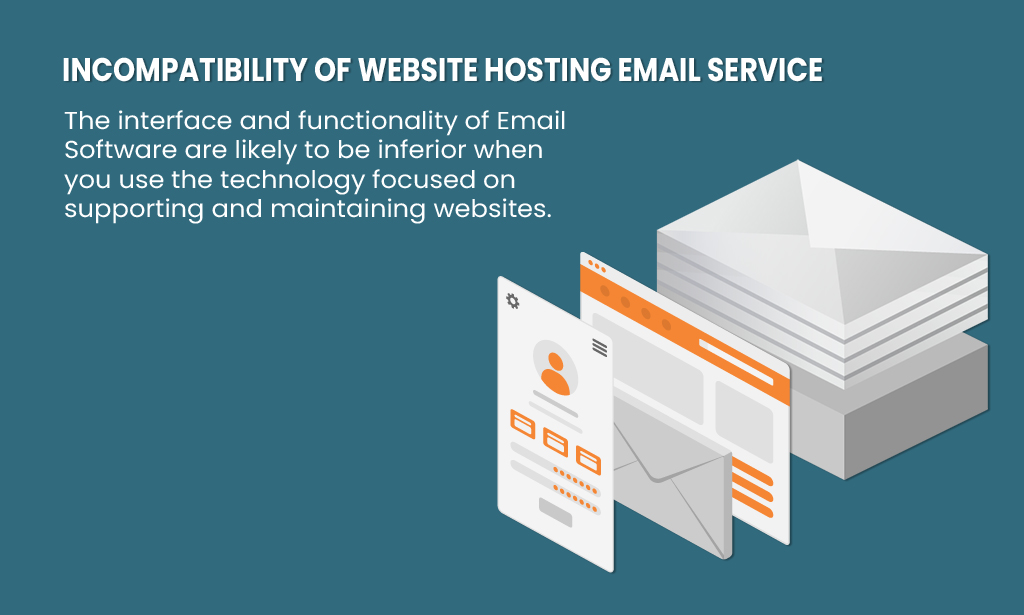 Many email hosting companies are there in the market, such as Bluehost email hosting, office 356 email hosting, and even The Email Shop.  But the scope of this article is to discuss why separate email hosting is better.
Here are five reasons why your best UK Email Hosting Service should be separate from your hosting web service.
1. One Fails: Everything Fails
You may have heard the proverb, 'all go down together. It is also true for using the same servers for emails and websites. One unfortunate reality is that you do have to experience downtime occasionally.
It is entirely unavoidable. If your email is hosted on the same server, it will be inaccessible until your website is down. It is more dangerous for small businesses. Losing email for them is the failure of the company. So they must put some time into finding the best email hosting for small businesses UK.
When the email is hosted on a different server, and your website goes down, you can get business emails in and out. Through these emails, you can contact your customers, apologize for the website inconvenience, and tell them how much time you need to fix the problem.
You get to maintain some control in a situation that could otherwise be catastrophic for your business and brand. Find the best UK email hosting service to protect your email at every cost.
2. Web Hosting is for Websites
This could have been the first number for various reasons. But, first and foremost, website hosting is designed to entertain websites, not emails. And it is more than excellent.
It means that you have a perfect system for quality hosting for your web. But the same thing implies that any support system provided for email will be secondary.
But is email the secondary function of your business? The answer is a big no. It is a daily function. The secondary support is not tolerable at any cost.
Host your website on one server and find some other cheap email hosting for an email to get a superior email system. Find a company that offers specialized experience within their particular field of work.
3. Incompatibility of Website Hosting Email Service
As stated earlier, website hosting was built for websites and not complex emailing systems. Therefore, the interface and functionality of Email Software are likely to be inferior when you use the technology focused on supporting and maintaining websites. In addition, web hosting systems are limited regarding emails and their specific requirements, such as spam control.
You may have to spend more money when you move your emails to a separate provider. But it will give you the peace of mind you need to focus on your core business operations and streamline your daily workflow.
Invest in developing high-quality systems for your business, so you can decrease the probability of losing precious business. If you are a small business owner, enter 'small business email hosting' on Google to find the one for you.
4. You Need Web Hosting Needs Freedom: Difficult Migration
You may encounter a lack of portability when combining your Website and Email Hosting. On rare occasions when you change servers, you have to break away quickly from your Web Server and take your emails with you.
It is challenging when your emails are connected to your web server. It is a tricky and time-consuming process. Migrating websites is a pain that intensifies when the email is also hosted on the same server.
Do you opt for forgoing the process? If yes, you must admit defeat and leave your emails behind. It means losing all your contacts and any prior communication with customers. You will no longer be able to access your previous conversations with the suppliers and any other third party that plays an integral part in your business dealings.
Domain transfer is also one of the headaches. Can you even imagine trying to switch domains while keeping your email up and running? That would be something more than excruciating. Nothing, but good email hosting services UK can help.
Choose some professional email hosting UK for your emails, and you will be safe. You will be able to tackle anything worse if that happens. Your Emails, contacts, and addresses will be safely stored away and still easily accessible at the click of a button. For the ultimate security, find the best UK email hosting service.
5. Finding Support is Not Easy
When you need to fix your pipes, you hire a plumber. When you have to cut your grass, you hire good lawn services. You cannot hire one service or individual for both. If you happen to come across someone who claims to be an expert at both, you will doubt that person's abilities in either subject.
The same happens when you have one server for both email and web. Would it not be nice to know that you deal with dedicated email experts when your emails are not working fine? Similarly, for website hosting, you'll prefer to get in touch with a support team full of people who are true experts on servers. For example, those who can set up DNS, troubleshoot error logs, and so on.
The best UK email hosting service will provide you with top-notch email support.
Putting It All Together
Why should one find the Best UK Email Hosting Service? Partnering with a company that provides email and web host services may help you cut costs. But the potential problems you may face are not worth those savings.
Feel free to reach out to The Email Shop team for further inquiries about the subject.