Best UK Hosting for WordPress: Seven All-Time Masters Worth Considering
Finding the best UK hosting for WordPress does not have to be a difficult task. But several factors make it so. This post from The Email Shop intends to explain the elements that make this venture challenging and help you learn how to choose the best WordPress hosting in 2021.
WordPress is one of the most superior free website builders around us. So it makes sense to struggle a little for finding the best hosting for wordpress eCommerce website.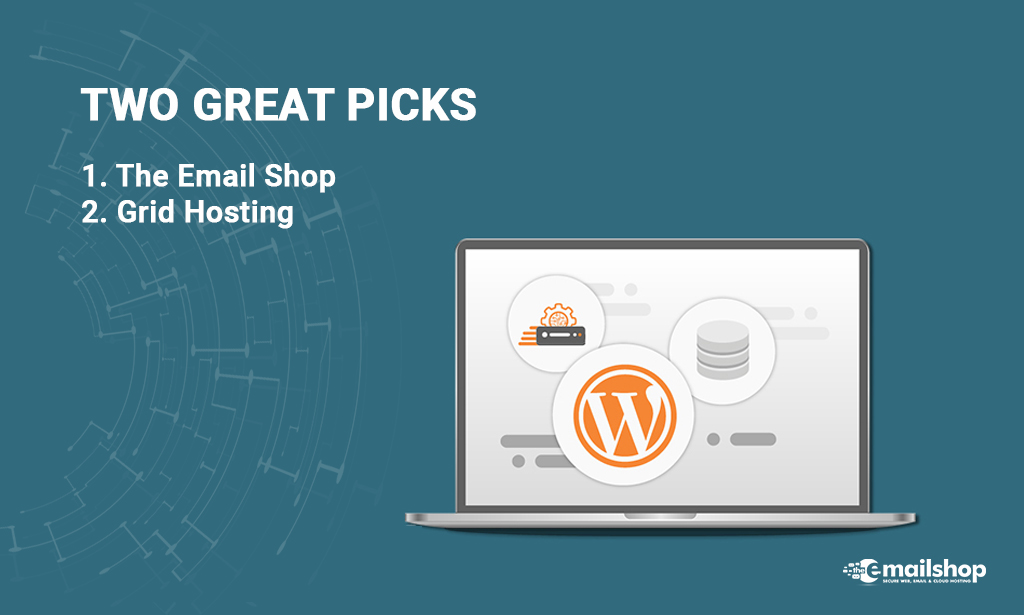 Finding Best UK hosting for WordPress: Why Does it Feel so Tough?
There are two main reasons behind that.
1. Marketing Fluff Online
Often it is marketing material that makes the duty strenuous. Unfortunately, companies write their marketing materials in complicated language to impress customers, and a layman ends up in pits of confusion.
2. Customer Specific Requirements
No two businesses are going through similar scenarios. Finding your ideal choice that tailors to your system is not so easy today. Likewise, finding the best hosting for WordPress 2021 is not an easy year. Often you like everything about some specific plan, but the WordPress hosting price makes you leave.
Many people ask if they have an audience outside the US, is WordPress still a good option. Moreover, what if you are looking for managed wordpress hosting in the UK?
Best UK Hosting For WordPress: Seven Great Picks
Here are five of the most viable options.
1. Hostinger
Hostinger is the cheapest WordPress hosting. You have to pay less than one euro monthly.
Pros:
Multi-language customer support
10 GB of storage space
Ultra-high-speed
Zyro Website Builder with unlimited SSD storage
30-day money-back guarantee
Bunch of developer-friendly features
Hostinger takes pride in cutting-edge support 24/7. Several designated WP experts with years of experience make up the team. Live chat support redirects you to the comprehensive articles published on the website that focus on common issues.
Solid infrastructure prevents cyberattacks and detects breaches. Manage email accounts and your website's data files and retrieve account information through a clean and straightforward interface.
Cons:
SSL Certificate is not free
2. SiteGround
Most of the experts agree that SiteGround is the best overall WordPress host out there. Fully optimized for WordPress, it is also the number one recommendation of 'WordPress.org'.
SiteGround has been in the market since 2004. The number of domains using it is as impressive as 2 million.
Pros:
WordPress auto-install and auto-updates
Neat & Clean Layout
Great Migration Plugin
WP starter for the easy site kick-off
Cons:
Annual Subscription is Must
3. A2 Hosting
Referring to A2 Hosting as the fastest WordPress hosting UK makes perfect sense.
Pros:
High data-speed centres are working worldwide
starting prices are low (2.28 euro monthly)
Unlimited refund policy
Moreover, A2 Hosting provides free recommended plugins, free migration, and compatibility with various content management systems.
Cons:
Uptime lower than the industry standard
4. Grid Hosting
Grid Hosting helps you take your business to the next level by providing state-of-the-art hosting services and helping you maintain a strong online presence of the business that generates revenue. The range of operating systems and excellent hardware make it one of the best UK hosting for WordPress.
Safeguard your website for a longer run with the help of Grid Hosting's diverse and feature-rich hosting services that include Windows hosting, Plesk hosting, Linux Hosting, Reseller hosting, and cPanel hosting
Minecraft servers are one of the fantastic gaming servers Grid Hosting offers. Moreover, they offer you super VPS servers and cloud servers. Information Security of all services is full-proof. Implement advanced hosting infrastructure with outstanding solutions
Pros:
Unlimited Webspace
Unlimited Bandwidth
Unlimited Email
Colocation Server
Gaming Server
Cloud Hosting
Mobile Email Support
Dedicated SSL Certificate
Firewall security
Cons:
5. Kinsta
Fort Knox is a famous US Army base, which experts use as a metaphor to express how secure Kinsta hosting is. However, several other factors also make Kinsta worthy of the award of best WordPress hosting UK 2021.
Pros:
Great Speed even if Traffic Surges
High-speed
9% Up-time
Top Security
Google Cloud Platform
Cons:
No webmail features
No domain registration
Kinsta ensures 99.9% uptime and ultra-high speed. The technical support they provide is also top-notch. You have to pay more than $30 per month. Excellent security, google cloud platform and consistent updates for further improvement make it worth paying.
The key to consistency is cloud servers. The main advantage is that you can use Google's numerous server locations since it is located on the cloud and not any server located at a specific geographical point. Thus, it allows a significant level of flexibility. In addition, it requires minimal effort to optimize websites for the best locations.
6. The Email Shop
With data centers based in the UK, The Email Shop has a broad range of services and products in the subjects of server hosting, email hosting, and cloud hosting.
Pros:
Dedicated Minecraft Servers
Powerful Hardware Resources
CPanel and Plesk
Suitable Domain Names
High-Availability Cluster
Colocation Server
Fast Account Setup
User Friendly Control Panel
Money-back Guarantee
Cons:
The interface of some services is hard to understand
7. HostGator
Hostgator harnesses the full potential of cloud technology to build up the best infrastructure.
Pros:
Best UK Hosting for WordPress for small businesses
Free SEO Tools
Free Migration
Goof for Scaling
Cons:
Uptime slightly less than 99.9%
Putting It All Together
Despite this eloquent explanation, the answer to the question 'which is the best UK hosting for WordPress?' could be different for different people. However, most people agree that the best hosting for large WordPress site is SiteGround, and HostGator is the perfect choice for small businesses.
The Email Shop's representatives are available to address your queries all the time. Please feel free to ask for further clarification of any point discussed.