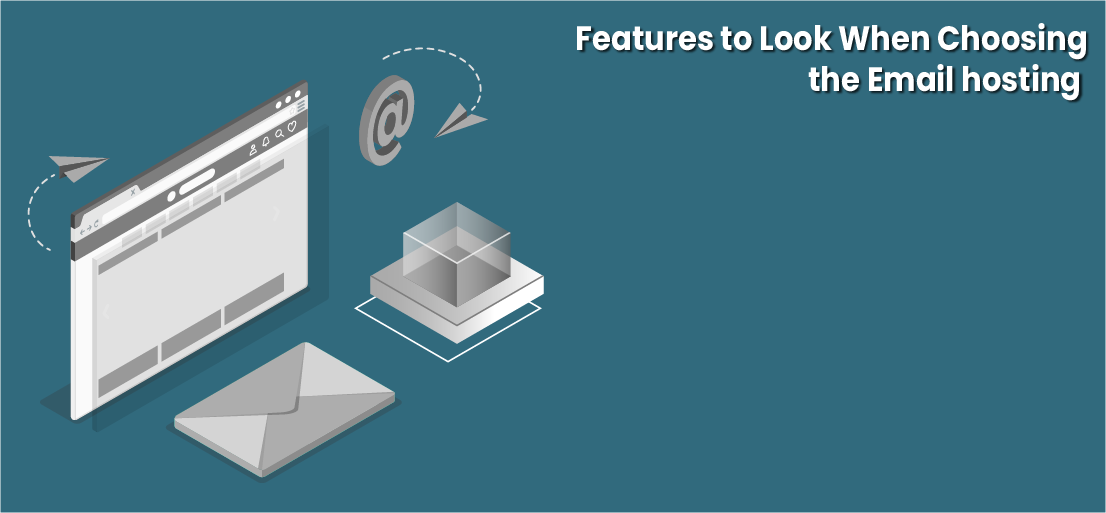 21 Aug

Best Email Hosting UK Service for Small and Medium-Size Businesses
Types of Email Hosting UK Services for Small Businesses in 2020
What is Email Hosting and Why Do We Use It?
In this article, I am going to highlight the third-party email hosting for medium and small-sized business websites. These email hosting UK solutions for SMBs are accessible and allow you to send multiple emails to your customers without fear of being blocked or lending in a spam folder.
Not surprisingly, email is still the most effective marketing tool for any business. Last year, 43% of businesses viewed email marketing as one of the best ways to market their products and services.
In e-commerce stores, online banking, forex, paid ads, and user authentication, all processes require proper email addresses to run a business efficiently. Even a second delay in sending emails can lead to many business problems. And if you are in the digital business you should know that customers start to panic when they do not receive business emails on time.
The email hosting UK service is the one that runs on the email server. You can access its server by signing up for an email service. All you need is a domain name to use the email service. You can use its services to manage, send, and store your email accounts.
Most e-commerce businesses have in-house email servers to assure that emails reach receivers on time. Yet, small companies use free Gmail or outlook services. Recently, most web hosting services started offering email servers as an add-on with their standard services such as shared, dedicated, and cloud hosting. The Email Shop is one of them. It provides managed cloud hosting services with an email hosting solution.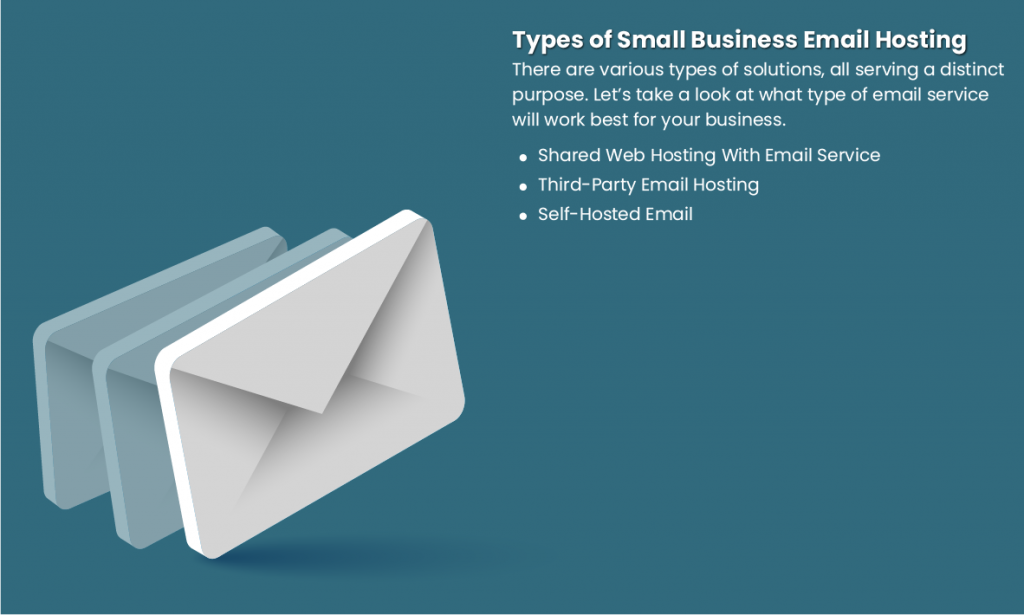 Types of Small Business Email Hosting
There are various types of solutions, all serving a distinct purpose. Let's take a look at what type of email service will work best for your business.
1. Shared Web Hosting With Email Service
This type of email service is also available with a shared hosting service. You cannot use it to send/receive multiple emails due to restrictions on the email server.
2. Third-Party Email Hosting UK
Many digital businesses prefer to use third-party hosting solutions. These are smart and easy-to-use email servers that offer great support. Remember that you will have to pay separately for the UK email hosting service. Hence, the price will be more than what you will spend if you get shared web hosting and email service.
3. Self-Hosted Email Servers
These are complex servers and require professional expertise on the part of the team that operates these servers. These servers are reliable, and you can send, receive, and save emails easily.
Why Host Email on a Separate Server?
Many experts recommend that email should not be hosted on the same server that holds the web files (and data) of your business websites. Because this can make an error, as many companies view a separate email server as an "avoidable" business investment and thus host the email on the same server. In the event of a disaster and the server goes down for any reason, the business could not even provide email to the providers because the email system also went offline.
Web hosting and email are two very different things with different source needs. Hosting them on the same server can create competition over resources that can slow down website performance.
Finally, there is a deceptive question of support. While the provider support team may be well versed in dealing with web hosting issues, their grasp on troubleshooting can be unclear.
Difference between POP3, IMAP, and SMTP
See the distinction among the email sending protocols. Here is a list of protocols you will need to send emails.
I. IMAP
It is called the Internet Access Message Protocol. It works by retrieving email messages and managing them on the server. You cannot use the IMAP protocol to send emails. Instead, you can use it to receive email messages and store them on a server.
ii. SMTP
SMTP protocol stands for (Simple Mail Transfer Protocol). It is a common business practice to transfer emails. SMTP lets you send email messages, forward them or send them to other mail clients such as Microsoft Outlook to Gmail. When forwarding emails, you can practice the SMTP server to complete the transmission process.
iii. POP3
POP stands for the "post office protocol," and is best suited for people with a single email account and an email client. POP3 enables you to access email while you are offline because it is the most advanced version of this email protocol. Therefore, it requires less internet bandwidth.
Q. Should You Use POP3 or IMAP?
Depending on how you want to receive emails. Most email providers give both sets. However, it is better if you choose the IMAP protocol because your emails will remain on the server and you can access them at any time. If you use the POP3 email protocol, all emails will be downloaded to your computer and you will not be able to use them.
The Case for IMAP
IMAP is a completely different set of policies and procedures. In a sense, it is like a Dropbox service for your email. Downloaded messages from your email client are also stored on servers, which always sync with your customer.
When you view an email in your IMAP-configured client, your server saves that message, but marks it as "read."
That means it's not often downloaded to your client as "unread" which can cause a lot of confusion and headaches. Similarly, when you delete a message from your client, it is also deleted from your server.
Pros of IMAP
The power of this system is obvious: No matter where you check and work with your email messages, and no matter how many devices you use, your messages are organized and synced across all those devices.
Your messages are always stored and marked as read or unread, depending on your last email contact.
The benefits of IMAP are pretty clear, especially if you have a company with more than one employee who isn't continually and reliably limited to a single device.
If you want your employees to be able to view and respond to email messages on the go, in the office or at home or while traveling, IMAP is essential.
How an Email Server Works
For any email system or service to work properly, it requires many technologies that work well together.
Some technologies allow you to enter text; technology that enables the installation of attached files; and (optional) technology that allows rich text formatting rather than plain text in the frame of your email.
However, none of this technology can be more than just a word processing without the help of another major technical component: an email server.
How Emails Are Broken into Packets
Like any online content, your email messages are broken into very small pieces called "packets."
By Hitting the send button, packages of all those packets integrated and forwarding them to your provider's email server – that is, a central computer connected to the web to manage a particular aspect of online assets, such as your domain/website or email.
Incoming and Outgoing Email Servers
So the email server only handles email messages. There are only 2 servers: an outgoing server and an incoming server.
When an email server "reads" the sender's and recipient addresses in its email fields, the server makes the connection to the recipient's email server.
Transfers packets containing header or metadata (i.e., various fields that transmit information about a particular piece of email) and packets that contain the actual message.
The IP Address and Domain Name Registry
Each domain is associated with a different address (i.e. IP address, where "IP" stands for "Internet Protocol"). It is like the street address of a house or building. Domain Name Registry stores information that links domain names to their IP addresses.
Through the forwarding process, the email server communicates with the DNS server for that address information. After that, the outgoing server delivers the email to the incoming mail recipient server.
The server performs a quick "identification" check to ensure that it should be returned to the intended recipient. The email is then forwarded to the recipient's inbox.
Concerns When Picking an Email Hosting UK
If you pick a web-based email provider, you don't have to worry about picking an email host. However, if you are looking for an email address based on your business domain, you will need to find a host that meets all of your needs.
There are many considerations to retain in mind when picking a host for your email. They include:
The amount of the email address you will require
Types of data you intend to send
How vital it is that you evade being marked as spam
Archiving and storage requirements
Uptime and support
Important Security Features
While free email clients typically use several third-party services to deliver various security features, many email services have built-in. Check out security features such as:
Email encryption
2-factor authentication (2FA)
Spam filters
Virus protection
The FAQs for Picking the Best Email Hosting Service
Should You Practice a Detach Server for Email Hosting?
It depends on you. If you use a service that provides its servers that benefit you. We offer email services as an add-on so you don't have to use another service. All costs will be deducted from your hosting account. Alternatively, if you are using a hosting server that does not provide a corporate email, you will want a separate hosting server for sending and receiving emails.
Which server's suit for small business email hosting?
By forwarding emails, you lease space from email servers wherever SMTP and IMAP emails are installed. Its servers handle incoming and outgoing emails. Although bandwidth is often irrelevant when you buy its space unless you are sending emails in bulk. If you send less than 10,000 emails per day, then our hosting in G Suite and Microsoft Office 365 will work just fine for you.
What is the necessary software for email hosting service?
You will need to have SMTP, IMAP, and POP3 policies available on your hosting server so you can easily send and receive emails. Most email hosting providers in the UK like us give many other features e.g. slides, documents, sheets, hangouts, etc.
What is private email hosting?
A private email from us is a premium email feature that offers more flexibility and power. Web-based email expertise happens when both incoming and outgoing emails are managed by a cloud hosting server, which is one of the various purposes why many company owners prefer private email.
Does your email hosting service matter?
When you start your own small business, having an email hosting service may seem like one of those things you can keep up with. However, as you grow, you will begin to desire to take care of this earlier.
Having a hosting service can support setting up a small business to be successful from the start and can eliminate any communication issues or data breaches that may be likely to occur to regular email services.
Having this service does mean when it gets to setting up your small business to be successful from the start.
Conclusion
In this article, I have described everything you need to know about email hosting UK services for small and medium-sized businesses. Email is now an essential part of every digital company for growing their business and sales. If you want to grow your business, this is the perfect time to get this service for your business. The Email Shop has better packages for your business needs. A good service will help you rate, improve support, and gain more customers through new marketing channels. For more related information visit our website.