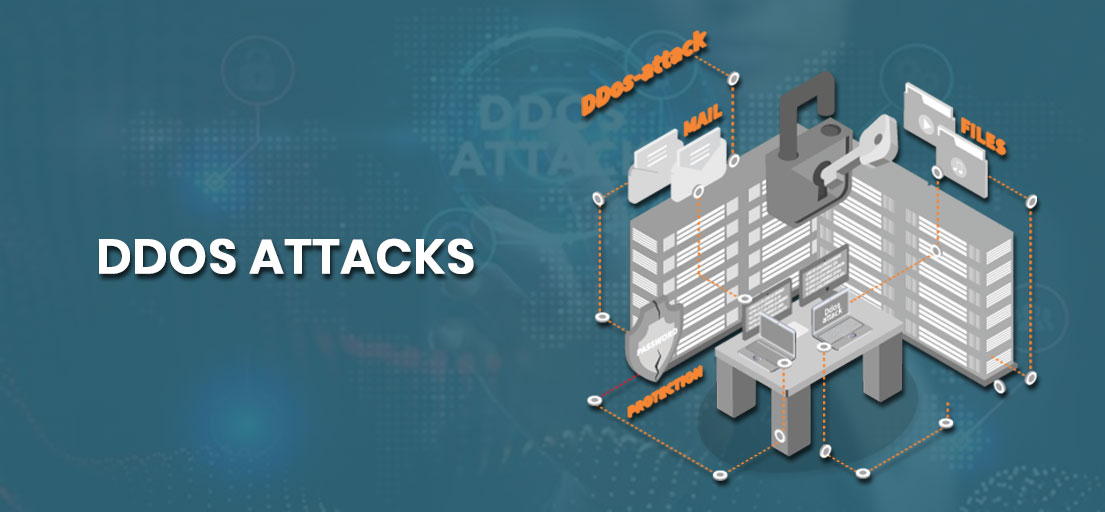 15 Apr

How to stop DDoS attacks? How to fix the router after a DDoS attack?
Learn how to stop DDoS attacks in progress in an easy guide
DDoS attacks have started to increase over the past decade to become one of the key threat categories that almost all industries and businesses connected to the public Internet encounter. DDoS attacks are now becoming the main threat. The DDoS defence must also be at the heart of a good safety policy. Here at The Email Shop, I am going to describe how to stop DDoS attacks.
DDoS attacks try, by overwhelming the site's source server with fake requests, mostly from different locations and networks, to pull down and penetrate Web pages. This DDoS attack will lead to a sluggish page load to a full blocking of legitimate site traffic, whether unchecked if this traffic is allowed to continue.
These kinds of attacks may come from many outlets, like hackers, profitable hackers, government-sponsored hackers, and others. In certain cases, DDoS attacks take the benefit of 'botnets' to increase the power, which is machines that infiltrate and employ to produce unknown attack traffic to their users and administrators.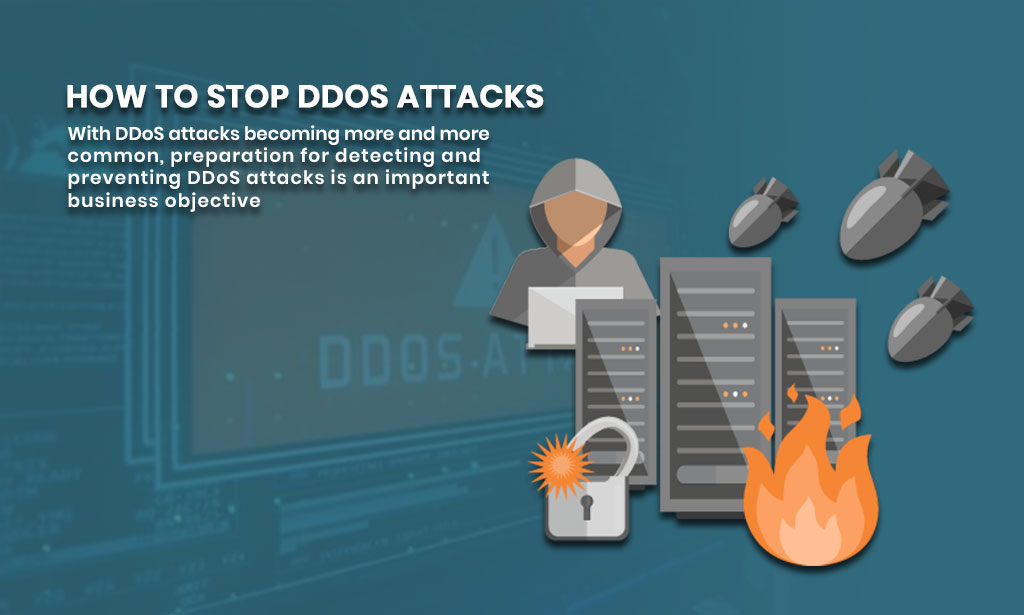 How to stop DDoS attacks: 
With DDoS attacks becoming more and more common, preparation for detecting and preventing DDoS attacks is an important business objective. As it is practically difficult, due to a major DDoS assault, to develop adequate infrastructure, solutions such as Kona Site Defender by website owners in virtually every industry are increasingly being deployed. Cloud-based tools like Kona Site Defender have integrated scalability and global scope in defence against common forms of DDoS attacks, as well as web-based attacks (SQL Injections, Cross-Site Scripts, etc.) and direct attacks.
The Functioning of DDoS 
The number of requests they can serve concurrently is limited by the network infrastructure, including web servers. Besides the server size limit, there is a limited bandwidth/capacity for the channel that links the server to the internet. If the number of requests is outside the capability limits of any infrastructure portion, the service level will probably suffer as follows:
        The response to requests would be considerably slower than average.
        Any or all requests from users can be missed completely.
The intruder's ultimate goal is usually to avoid the proper functioning of the web resource – a true "negation of operation." The assailant will even ask for money to stop the attack. In certain circumstances, an assault by DDoS may also try to misrepresent or harm a company.
How to stop DDoS attacks on the router?
How to stop a DDoS attack in progress? DDoS attacks are a continual danger to companies, and you risk locking down your entire website by not preventing these attacks. It's important to talk about reducing DDoS attacks now that you understand how they function. Then what are the available strategies or tools?
Consider the architecture
Resilient network infrastructure can contribute to mitigating many of the DDoS attack risks. For example, it can be a long way to mitigate the impact of the main servers' impact being distributed effectively through multiple data centres. These data centres can also be situated in various networks and have various routes. It is also important to ensure that there are no bottlenecks that can serve as a single failure point, for example, by simply connecting to the external web.
Make sure the network can be monitored
The early identification of a DDoS attack is one of the first defences. The earlier you see an incoming threat, the more likely it is that you can shut it down before it has its impact. This includes careful observation of your servers and familiarization with the characteristics of your traffic profile.
This helps to detect any suspicious behaviour that may indicate an early attack. You will not be able to save it until it's too late if you cannot make a distinction between a DDoS event and a legitimate traffic increase.
Use the appropriate hardware
Another way to prevent DDoS attacks, particularly the more basic ones, is to use the right hardware. Tools can implement ways of protecting against problems like layer 4 attacks and application-layer attacks like network firewalls, mobile application firewalls, and load balancing devices.
How to prevent DDoS attacks on PC? If companies face flood attacks from SYN, most current hardware tools need to be configured to close TCP connections after a certain threshold has been reached. Although you can't block DDoS traffic entirely, you can help alleviate the worst effect and ensure that your company website operates.
Get ready for spikes in traffic
One of the most successful ways to prevent an assault by the DDoS is to ensure that sufficient services are available to absorb more traffic. Being able to scale up the server's amount of bandwidth will simply outsource DDoS traffic and keep legit traffic services available.
But as the arms race between hackers and defence experts continues and the size and frequency of DDoS attacks continue to rise, it can only do so to protect itself against the greatest attacks. It can be very efficient against smaller accidents; however, a bigger focused attack can also overpower you.
Don't do it by yourself.
Ultimately, several companies can find that they need specialist advice to defend their activities from DDoS attacks. The best place to begin is always your ISP, as the mitigation resources should be available that will help reduce the effects of a DDoS attack. In reality, research by Corero showed that 85% of IT professionals are seeking more accountability from their service providers in the battle of DDoS attacks.
Final words 
DDoS mitigation providers like The Email shop are also available to better manage threats. These firms will help you to re-route traffic into a mitigation centre to filter malicious link attempts, set new IP addresses for your networks, and retain different email servers such that core functionalities can be maintained in an attack. For smaller companies, these may be of invaluable use, which cannot protect themselves against DDoS. We hoped you learned how to stop DDoS attacks, and please take a look as well on How to stop DDoS attacks on game servers?