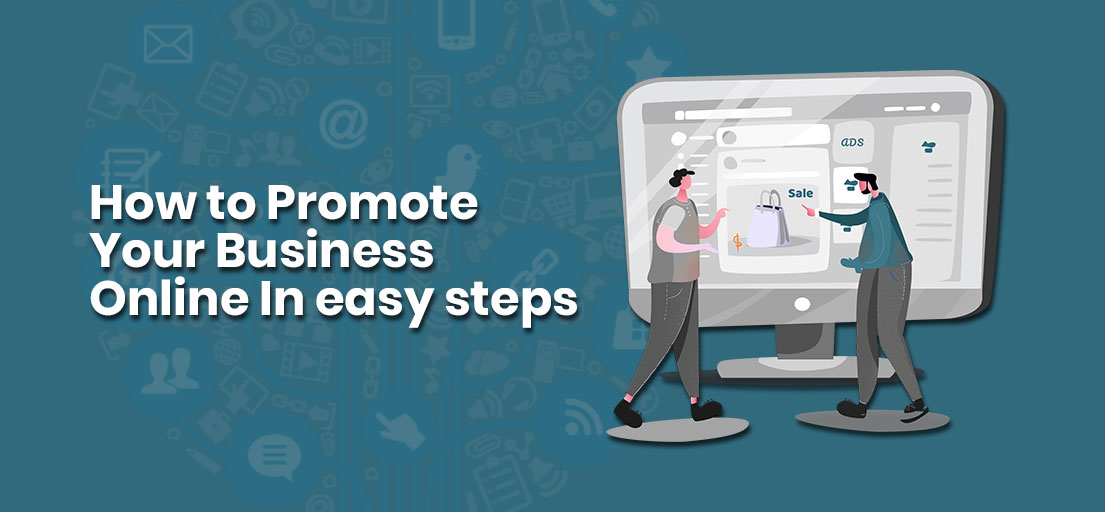 15 Mar

How to Promote Your Business Online In easy steps
How to promote business online in an organic and cost-effective way
What are the perfect places to advertise your small company online? As a small business owner, what precautions do you have to take so that online marketing opportunities are not missing? How can you use the network to find and sell more customers?
These are some of the questions I would address here at The Email Shop by explaining 8 well-established methods of how to promote business online.
1. You need a business website
I know that it sounds odd because having a website is essential in this World Wide Web, yet over 55% of corporations in America do not have or, if they have, are obsolete. This sounds strange.
Your priority should be to link your business online. Online business advertising depends on your budget and the website style you choose to make, but you can follow the basic principles:
Get your domain name – insert your company's name with the TLDs .com or.net, etc. to have a domain name
Do not necessarily opt for the cheapest alternative, but select a secure and reliable hosting service. Hosting your website on reliable hosting is an essential step.
Note that your website reflects your corporate image.
Make sure the website gets loaded as soon as possible – Quick websites give organizations many advantages, which must not be overlooked.
Pleasant with mobiles – more people than use their cell phones, and it is crucial to have a mobile website.
Provide your company, goods, or services details—ultimately, don't neglect your website's main task, which is to provide you with professional information about your business, products, and services.
Rather than doing something trendy yet odd, do something straightforward and realistic.
2. Go social to Promote business online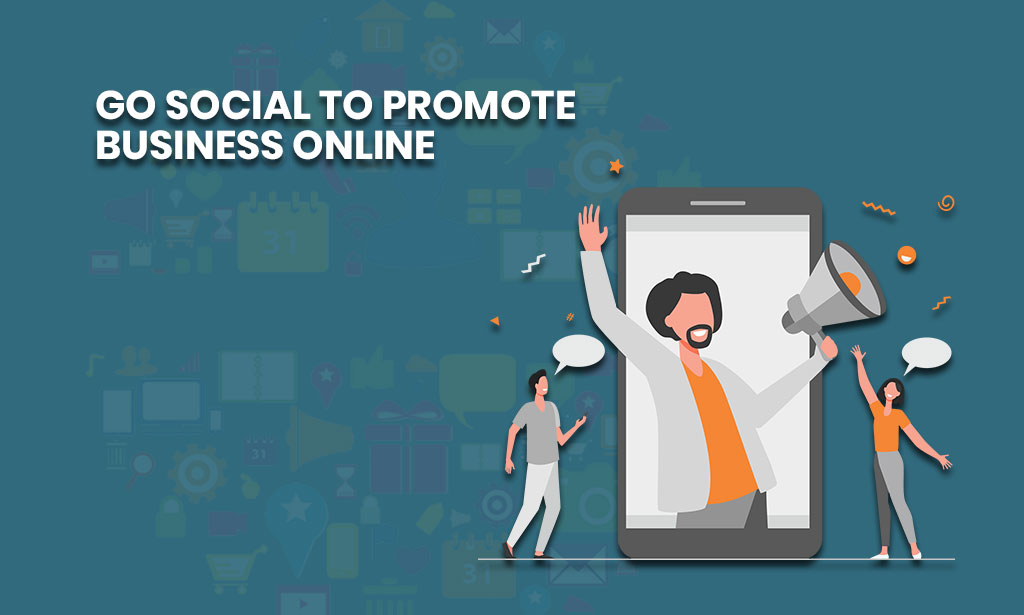 In today's modern world, social media have profoundly penetrated our lives, making it clear to corporations to use it as a marketing method. Many social media channels can be utilized to bring sales.
Furthermore, a strong and solid content marketing approach is applied in combination with social media marketing. It is also critical that your aesthetics, brand marketing, deals, and insight are consistent; brand quality is necessary if your online presence is to be excellent and enduring. For this, you need to learn how to promote online business on social media.
3. Utilize local SEO
Local SEOs are critical for small firms to make themselves organically discoverable online. It is an excellent way to have the company published in web directories such as Yellow Pages, Google My Business, etc.
One of the main steps is to make sure that all the business information is evident in the directory: at least your company name, address, and phone number (NAP) and your website.
4. Launch a corporate blog to Promote business online
A corporate blog is always forgotten but one of the essential digital marketing tactics. Blogging can enable your company to drive traffic to your website, improve SEOs, link to your audiences, and make your brand future trends follower.
It's essential to update your blog as much as possible in business blogging; an inactive or unpredictably processed blog is worth less than a stable one. In a good blog, SEO and material relevance play a significant role.
5. Write press releases
If the organization does something deserving of recognition, such as hosting a local festival or collaborating with a new enterprise, write a news release and distribute it publicly. A press release is an effective tool to attract ads and helps improve your reputation online and your SEO rating.
Besides using the company blog, if your question is where to advertise online for free there are numerous sites where news releases such as PR.com, PR Log, and Press Release Point can be freely circulated.
6. Involve in online communities
Networking is also a vital skill for active business owners, and the Internet creates a variety of network resources and connections with prospective companies and consumers. Online groups such as Facebook, LinkedIn, and internet forums can be used for each niche.
It is most probable that promoting your company clearly in online forums would offend specific audiences; it is more successful to implicitly promote your business by placing a link to your website or to discuss it only in critical situations. If your question is how to promote business without money, then this is your answer. It is also necessary to engage actively, participate and develop relationships with the group.
7. Optimization of the website
It is necessary to win traffic, but you must encourage customers to buy.
To help users find your site in search engines, use proper keywords in your products' names and reviews. Let keywords appear normal, and do not misuse them in a copy.
The same refers to the pictures. In search engines, use alt tags and picture descriptions to show exact product names and keywords.
8. Mobile Optimization
You will improve traffic and reduce the conversion rate by improving the e-commerce site.
Do not even overlook smartphone users.  Any type of device they use should work properly on your website. Concentrate on delivering a well-built checkout, also select a payment method that will make digital money quick and easy.
9. Reviews
Good ratings are the best ads for your company, so ask for feedback from your consumers. What if any users left the website with negative reviews? The good news is that you can make them a chance. Decide if your actions are appropriate and respond quickly to illustrate your attention to your clients. This will depict you as a responsible company and an excellent source to promote your business for free.
Final remarks
What I mentioned above are just 8 of the resources designed to enhance a company online. These, in my view, are the key ways in which a high return on investment is produced.
If you're new to online marketing, the best place to proceed is to explore your campaign and develop a short-term and long-term execution plan in collaboration with a digital marketing firm. At The Email Shop, we are providing you with all tools to promote business online.