Why Cheap Dedicated Server UK Should Be Your Top Hosting Pick
Getting an excellent cheap dedicated server UK would be an essential investment for your business that definitely results. Bringing speed, security, and performance will make your website user-friendly and generate sales and conversions.
But how can you be sure that you must buy dedicated server and not anything else? This post from The Email Shop will shed some light on the circumstances that indicated you need dedicated servers and what features you should look for.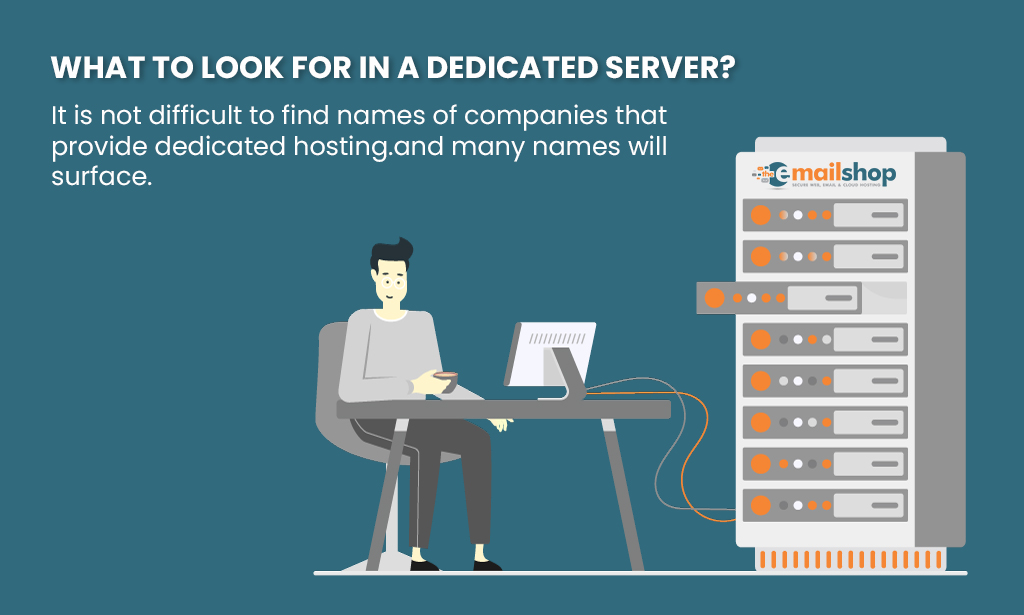 Also, we will have a little discussion on the dedicated server price.
Cheap Dedicated Server UK: Do You Need It?
Yes, that sounds great to have a dedicated server. It almost sounds as good as having a house of your own. But how to satisfy the doubts that linger in thoughts. Here are three signs that indicate you should ignore all doubts, find a fast dedicated server and start using it.
Traffic Volume: Do you frequently see the numbers in six figures? Has your business really grown to this point? If yes, then you should consider a cheap dedicated server UK.
Even if expectations are that your business will grow to that point in a couple of months, this argument will still be valid. High traffic volumes can cause terrific service outages and destroy your brand reputation. So be prepared in advance.
Page Load Times: Internet users want everything fast. They need instant access and wish to have the required information within seconds. Normally, if a page takes longer than three seconds to load, over a quarter of users will click away and find different results.
That means you have hardly 2 seconds to make an impression. If you do not, the user will not convert. Only a cheap dedicated server UK can help.
Things slow down when a large number of websites share the same resources. Move to dedicated servers to solve this problem and retain your users. Google the best UK dedicated servers.
Enhanced Security: You are vulnerable to malicious files and potential threat actors prowling over the internet on almost all types of servers. However, your website is comparatively safer on a dedicated server.
But why is this more secure? Let's understand it this way. Imagine you never step out of your home. You never have any contact with other people.  In that scenario, how often will you get sick? Of course, not too frequently.
However, it still is possible, but the chances are very low. Let's imagine one more possibility. If your site gets infected, it will be easier to fix. That is not the case with other hosting types. You can quickly figure out where the issue is in a dedicated server.
You Might Be Also Like to Read: Is dedicated hosting the right option for the business and websites?
So even if you are not opting for the cheapest UK dedicated server out there, but rather an expensive one, do not worry about ROI. The investment may seem significant but is worth it, especially when running a high-traffic website. The performance, security, and customization upgrades imply it will pay for itself.
What To Look For In a Dedicated Server?
So now we know very well that we need a dedicated server. It is not difficult to find names of companies that provide dedicated hosting. Just type top 10 dedicated server hosting on Google, and many names will surface. Before selecting any of them, ensure that they provide the following:
Guaranteed Uptime: Imagine a customer arriving on your website just to find out it will never load. That may translate to heavy financial loss for your website in business language.
Most hosting companies, these days, offer 99.5% uptime. In the case of a dedicated server, that number should be higher than that.
Customization: The ability to customize the server, however you want is one of the best parts of having a dedicated server. So inspect your potential dedicated server hosting provider with this angle.
Also, find out if your provider will let you choose an operating system, allocate space as you wish, or add custom software and apps. Sometimes, they sell private servers shared with others, which leaves a lesser room for customization.
So if you are told that you won't be able to customize, it is a red flag.
Security:  Dedicated servers are inherently much more powerful and more secure than both VPS servers and shared hosting servers. However, that does not mean they are unbeatable to hackers.
Still, there are vulnerable points that malicious actors can exploit and use as a tool to break into the system. Ensure that your dedicated hosting providers offer security software including firewall configurations, malware protection, and more.
Live Customer Support: High-quality premium customer support is a must when paying top dollar for a premium service. The comfort of knowing that whenever you encounter a problem, you can call to talk with a human representative is your right as a customer. Find the one who provides excellent 24/7 customer support.
Cheap Dedicated Server UK: How Much Does It Cost?
There is no answer such as one size fits all. The plan's cost depends upon various factors, such as your requirements and the provider. However, in general, you can expect to pay $100 or more every month for a dedicated server.
When the prices decrease, the resources also decrease. But, conversely, if the costs go up, so will RAM and bandwidth.
Unmetered Dedicated Servers
An unmetered service could be your dire need if your website is growing at a significant rate. If you exceed the allotted bandwidth, data transfer could become costly.  An unmetered server includes unlimited data transfer usage.
Putting It All Together
The performance issues your website had in the recent past could be strong indicators of business outgrowing the capacity of the current hosting company. So upgrade today to a cheap dedicated server UK to get unparalleled performance and ultimate customer experience.
The best-dedicated server starts with room for your current website and has an immense potential to grow with your business. Find one that offers reasonable rates on a variety of plans.
Reading this article may have raised some questions or an urge to get a dedicated server. Feel free to reach out to The Email Shop team in either case. We will address your queries.