UK VPS Servers: How to Select Ideal VPS Hosting for Your Business?
For many people selecting a web hosting provider for their online business is a mentally exhausting task. Thousands of web hosting providers are available in the market. An enormous number of operations makes the selection challenging when you do not have a solid grip on the subject.
But this is one of the fundamental aspects of website building. You have to be extra careful when trying to find the best VPS hosting UK. To facilitate you, The Email Shop brings you this post.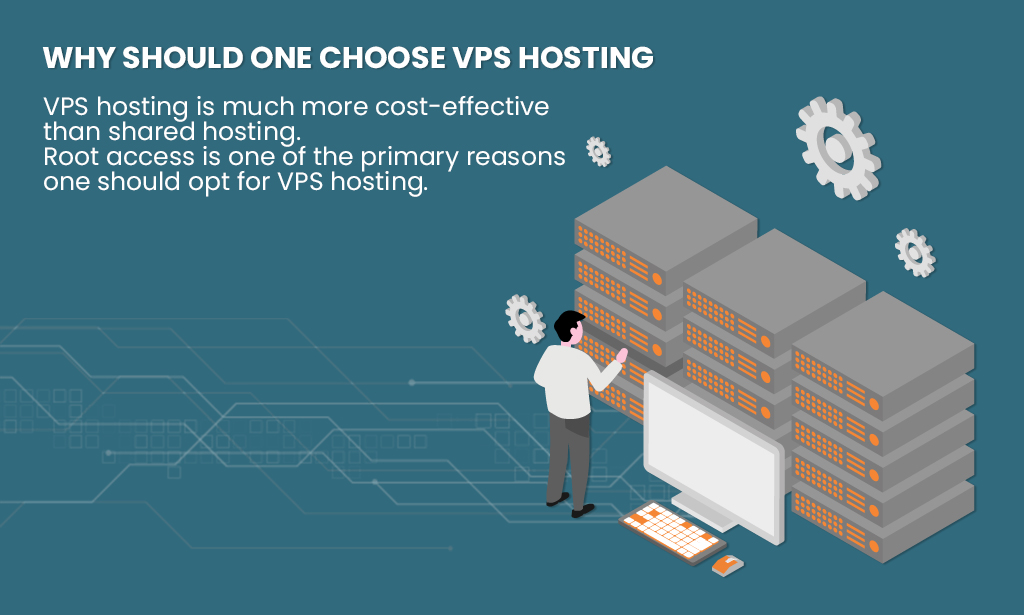 It will help you understand the qualities of a good VPS server. This way, selection would become relatively easy. Moreover, for the beginner audience, we will also explain what is VPS hosting?
VPS Hosting
VPS hosting uses virtualization technology to provide dedicated (private) resources on a server with multiple users. If you have outgrown your shared hosting, VPS hosting is a perfect option for you.
VPS hosting can also be considered hybrid hosting. This is because it shares some functions with a shared server and some with a dedicated server.
Users who want more customized web business management solutions and maintain the highest quality for their customers are the ideal target audience.
Why Should One Choose VPS Hosting
Here is a question. Why should I buy expensive VPS hosting when I can buy shared hosting at more budget-friendly costs?
Think of the first-class flight in an airplane. What do you get in return for paying more than economy class? You get more personal space, tasty meals, and better services compared to the Economy Class.
Similarly, VPS hosting is better than shared hosting. Here are five supreme advantages.
Shared hosting plans often come with hilariously low prices. It is natural to think they make the better option. However, in the longer run, VPS hosting is much more cost-effective than shared hosting. Yes, you get unlimited customer services at a lower cost, but that is mostly unavailable.
Also, you get to enjoy much more control and freedom as compared to shared hosting. Business requires creative freedom to generate revenue, so companies prefer power and authority. That makes VPS hosting a better solution.
Root access is one of the primary reasons one should opt for VPS hosting. In shared hosting, you face the problems of restricted access to resources and root access to download, install or integrate the software. VPS provides complete control and authority to businesses and allows them to access the resources and data.
Enjoy uninterrupted software download, installation, and integration without limiting your speed or messing with the control panel application.
You get your operating system, and that makes customization simple. Let's say you have your instances of server applications from PHP to MySQL, and Apache. You can customize them so that the server fits your needs.
All VPS hosting services provide separate services for Linux Virtual Server and Windows Virtual Server. Think about which one best matches your business operations. You may check for Windows VPS server prices and find cheap Linux VPS or Windows 10 VPS UK, etc.
Which UK VPS Servers Make Your True Match?
However, many different companies provide VPS hosting services. So how could you figure out the best for you?
Well, this article does not intend to draw any UK VPS comparison. Neither are we going to explain how to manage VPS server, or what is the best VPS for mail server.
The scope of this article is to make you understand the qualities of a good VPS hosting provider before you fall for the trap of any cheap vps hosting uk. However, that does not mean good VPS will necessarily be expensive.
Let's enlist some essential characteristics that your potential VPS hosting service provider must-have.
1. Remarkable Customer Support
Imagine you are running an eCommerce store using VPS hosting, and all of a sudden, the server goes offline. You contact customer support, but no one responds. As a result, your customers cannot visit your store. Imagine how much sales you will have to lose.
Even if you do not have an eCommerce website, you cannot afford to go offline.
What makes the situation worse is every company claims a 99.9% uptime guarantee. But you have to test things.
Call them or drop a message. The time they take to reply would be a litmus test of their performance. A good company will never take more than a few hours to get back to you.
2. Good For Scaling
Small businesses will not always be small. Continuous efforts will make it grow. So will your website.
As the website grows, the number of monthly visitors grows. Also, you will have to add more and more content to your website.
And finally, the need to upgrade the VPS hosting plan will arise. So try to find the VPS hosting provider that allows you to customize or upgrade your plans as necessary.
3. Affordable Costs
Often there is a trade-off between quality and price.
Quality products, in most cases, are not cheap. Seek the hosting provider who offers a balanced and affordable price.
4. Security & Free Backups
What if some hacker breaks into your VPS server and deletes your website? Another similar possibility is a server crash corrupting some of your files. Again, you are swimming in dangerous waters if there is no backup.
According to Forbes, every day, 30,000 new websites are hacked.
None of these stories will materialize if you choose a quality VPS hosting provider. Ultimate peace of mind will be there because you know they take backups every day.
Putting It All Together
A plethora of web hosting providers are available. Dozens of the new companies join the market every other day. But, for sure, not all of them stay longer. Your ideal UK VPS servers will be those who have been around for years and have a lot of experience working with customers and handling VPS server-related problems.
We hope that this post from The Email Shop clarified your concepts about VPS servers. The scope was to explain why VPS hosting is a good choice and how you can make a good choice when choosing between different VPS servers.