Most Reliable VPS Hosting with Control Panel | 99.9% Up-time
VPS hosting provides one of the best web hosting services in the market thanks to the VPS hosting control panel, reliability, security, and fast booting speeds. THE VPS also allows great features as well as increased security to your web systems and websites to its users. The Email Shop provides one of the most reliable and affordable VPS services to its customers with flexible packages and fast booting speeds. This article will explain in bit detail the control panel hosting and its relation to the VPS.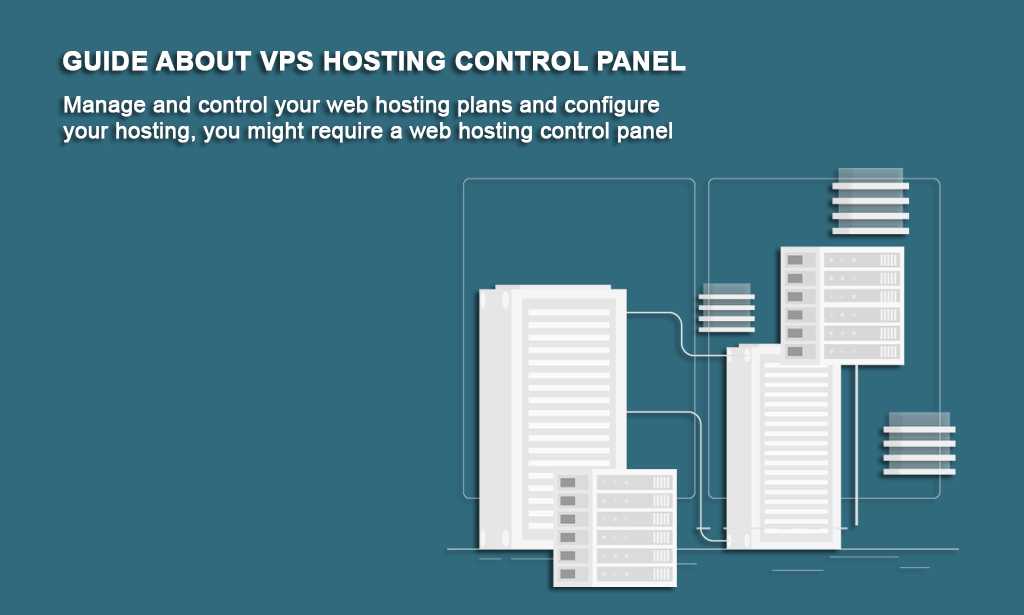 VPS hosting control panel features:
It has many features, and all of those features are listed on one page in the form of icons with descriptions. Some of the primary features are as follows:
Domain Name settings
Security features; IP blocker, leach protection, etc.
Performance monitoring for server
File Manager
Addition for third-party apps, tools, and plugins
Backup creation
Visitor and error logs
Email management and creation
Other than that, some open-source control panels are essentially free to employ and use, and one of the most renowned open source web hosting control panel is the cyberpanel. It has great features such as; one-click installation, ModSecurity, which allows extra configurations against malware, limiting email spam, and one-click SSL integration.
There is also ISPConfig web hosting control panel, which is also a great name in the list of open-source control panels for web hosting. One of the remarkable features is that it has support for multiple server management and managed services for websites, email lists, databases, and many more.
Guide about VPS hosting control panel
The VPS web hosting is essentially an upgrade to the shared web hosting; in the
VPS, a single physical server, is divided further into multiple virtual servers through virtualization processes and each one of those virtual servers is allocated to a single account that has the authority over the resource management and configuration over that virtual server.
These accounts will control all the resources with full independence as needed by their website or web system, unlike the shared web hosting where there are multiple users using the resources of a server. Sometimes these users can be hundreds of different users, each linked to a different website.
VPS becomes a viable option for websites and web systems that either have a decent amount of traffic coming in or they have services on their websites that need more processing. Moreover, the dedicated web hosting service allows the users to take control of the resources of the entire server if their website and web system need it.
Furthermore, to manage and control your web hosting plans and configure your hosting, you might require a web hosting control panel; such as with the VPS, you will need a VPS control panel, which would make the configuration process a rather easy one. Your control panel is a tool that allows seamless configuration and management of your web hosting services such as; domain name management, installation of applications and plugins, email accounts management, etc. Theoretically, you can manage and configure your services manually without needing a control panel; however, with the VPS, the configurations are a bit tricky and require some skill, and with one faulty configuration, you can expect a disaster for your entire website. The VPS control panel solves this problem, by providing you with easy-to-use interfaces.
cPanel –the most used control panel
There are different control panels in the market, and each of them has its own great features and downsides and it depends on the users. Still, the most renowned control panel in the market is the cPanel, which is available exclusively for  Linux web hosting services. Linux web hosting is a type of web hosting that runs on the Linux open-source operating system and it allows incredible flexibility and independence with the configurations and management for your web hosting package. The cPanel essentially has two different interfaces; one is the server management interface and the second one is the graphical user interface managed through the Web Hosting Manager (WHM). Both of these interfaces have their own pros and cons; however, the server management interface is directed towards a more skilled audience and the graphical user interface is directed towards a more non-technical audience (roughly speaking).
What is VPS Hosting?
VPS stands for "Virtual Private Server," and it is one of the web hosting services that allow users to run their websites and web systems on virtual servers leased by a web hosting provider.
Every website owner is aware of the importance of the web hosting service when they are setting up their website; a web hosting service allows users to make their web services or website content accessible to authorized users worldwide. In a web hosting service, a user will lease a server's resources from the web hosting service provider and they will use those resources to run the workload of their website. There are three main and renowned web hosting services: shared web hosting, VPS web hosting, and dedicated web hosting service.
A small blog or a website will start off with the shared web hosting; in the shared web hosting a physical server is allocated to many different accounts where they use the resources to run their workload on the server simultaneously. The shared web hosting is actually great if your website or blog is in its early life and does not observe web traffic. However, after some time, you will be required to upgrade to other web hosting services such as VPS or dedicated web hosting as the incoming web traffic increases.
Why choose our services?
The Email shop is one of the most reputable brands in the web hosting industry, supporting almost every VPS hosting control panel. Furthermore, we also provide reliable, robust, fast, and secure web hosting solutions for your websites and web systems with affordable packages