Why You Should Try Your Best to Find Attractive Reseller Hosting UK Plan
If you are looking for top-notch hosting in the UK, 'reseller hosting uk', 'best reseller hosting UK' and 'unlimited reseller hosting UK' will be your top search phrases on Google.
Well, this post from The Email Shop will cover why the trend is getting popular day by day, and what you should look for before you choose the hosting.
What is Reseller Hosting
It is a business where you host websites for your customers without actually owning any servers of your own. You rent server space from a traditional hosting company and then re-rent the server space and resources.
It is the hosting company that owns and maintains the servers. They are also responsible for offering tech support i.e handling hardware issues.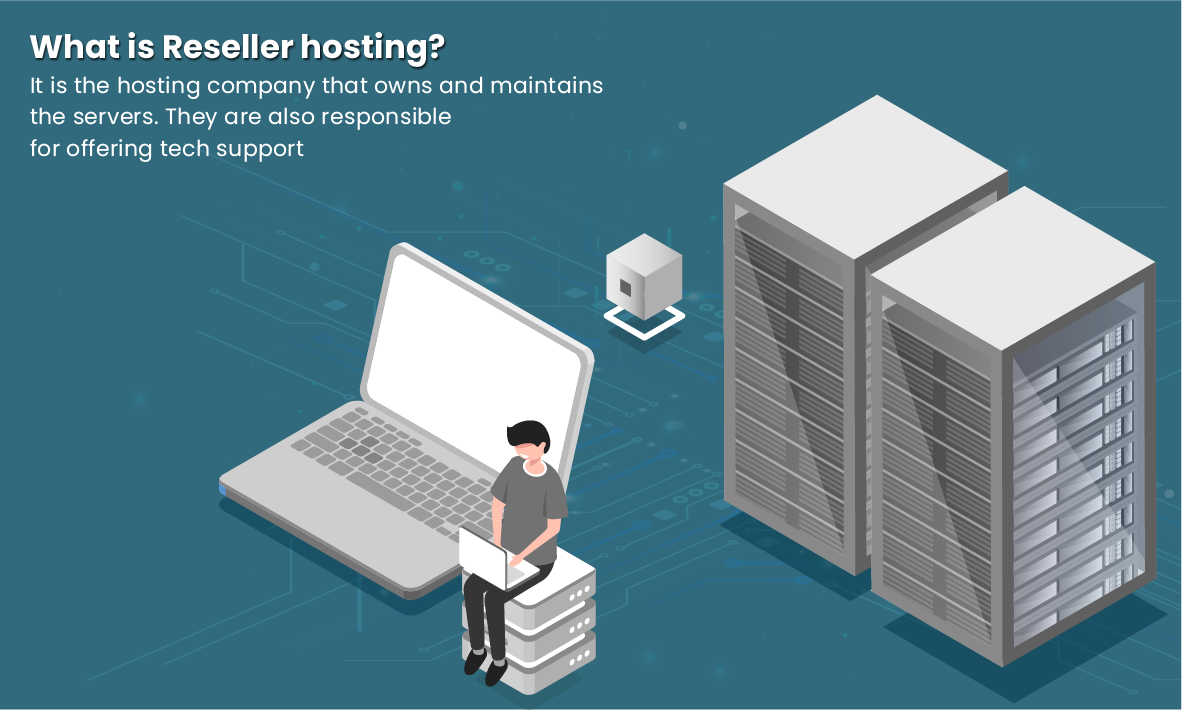 To provide reseller hosting services you buy a reseller hosting plan that lets you rent server space and resources from the provider. They may charge you on an annual or monthly basis for that.
A simple Google search is enough to find hosting companies that offer attractive reseller hosting plans to help you start your business. Considering reseller hosting would help you make an additional profit if you are a web developer.
Reseller Hosting UK
There are a lot of reselling hosting plans available in the UK. Try to opt for the one that is best for your customers. The uptime should be good and cutting-edge technical support should be there 24/7.
Make sure to read customer reviews before making a purchase. Complete your due diligence. Do not fall for the traps set by viral social media posts with the title of 'unlimited reseller hosting UK', or 'cheap unlimited reseller hosting'.
Package Making
One other great feature of an ideal reseller hosting would be the ability to create and manage your own packages. For a diverse audience, you have to provide multiple plans that suit their needs.
The different levels of hosting packages would allow you to maximize your sales and appeal.
Powerful Control Panel
Go for the hosting provider who offers cPanel with all their hosting packages. Being one of the most popular control panels for web hosting accounts, it is almost an industry standard.
Built-in Billing Software
Administrative tasks may not seem to end when you run reseller hosting. Your life will be much easier if you go for the reseller hosting package that includes a web management platform.
What Makes Reseller Hosting UK Top Search Phrase?
Here are some of the reasons.
1. Great Addition for Web Professionals
If you are a web designer or web developer, clients asking for hosting once the project is done would be a routine for you. In fact, web designers and web developers are the first people to contact, when you have a web project. If everything goes fine, clients prefer using the same human resources for hosting-related headaches.
However, this is also best from the developer's perspective to host the website themselves, rather than redirecting the customer to a hosting website.
Hosting a website yourself will make you a one-stop solution for customers and multiply your profits.
2. Low Capital Requirements
What is the first hurdle when you want to execute your innovative business idea? Most people will agree that it is capital that stops them in their tracks. Although starting a reseller hosting business does not require hefty capital.
The primary reason is that there are almost zero major infrastructure costs. You do not have to buy servers. You do not need any experts who set up your servers. Hardware failures are not your headache.
However, you do need to lease the server space. Moreover, it is simple to scale reseller hosting plans. The plan that most of the customers like is WordPress Reseller Hosting.
3. Technical Expertise Not Required
One of the most contributing factors to the growth of reseller hosting trends is no need for technical expertise.
You do not have to invest your time and money resources in learning new applications of technologies. Nowadays, it is very easy to set up a reseller hosting plan due to software called WHMCS. This is the abbreviation of Web Hosting Management Complete Solution.
It controls your entire business. The software keeps track of payments, sends reminders and emails to people who haven't paid.
Unlimited reseller hosting with whmcs would not be less than a blessing. However, cPanel (an old web host management software) lovers may still ask about cPanel Reseller hosting.
You can create and delete the accounts of customers, allocate permissions and set limits to their usage.
Self-intuitive software comes with a very easy-to-understand dashboard. To get you out of trouble, there is also a help section.
4. Exponentially Increasing Demand of Personalized Hosting Solutions
Many people lack the technical knowledge of setting up websites. Small business owners and beginners need a lot of guidance that traditional hosting companies, in general, are not capable of providing.
They have tiny support teams and they have to handle a huge customer base. Typically, support comes at a premium and is not readily available in most cases.
Reseller hosting usually facilitates a niche group that is limited. The end-user gets a customized hosting solution along with dedicated customer support.
5. Hefty Profits
The growth of business directly depends on nothing but profit. No doubt, reseller hosting is a profitable business venture. The reasons are pretty simple. Low capital requirements and no technical support requirements.
If you are already a web developer or designer you would already have customers. Reseller hosting would grow your business without demanding much.
Conclusion
Because of the tremendous benefits of reseller hosting, it will be very wise of any hosting manager to find the best reseller hosting UK. Reseller hosting is taking off big-time and many hosting resellers host and manage hundreds of websites.
Let The Email Shop know about any queries you have regarding reseller hosting. We can help you find good reseller hosting plans.